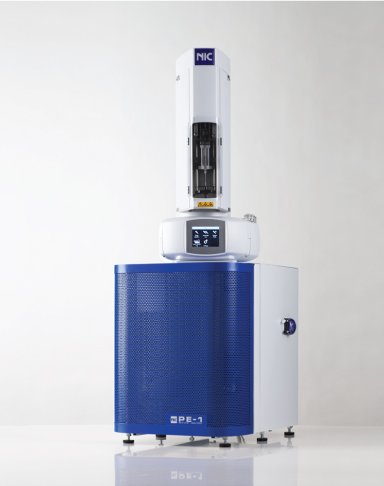 Fully Automated Petro-Pyrolysis Mercury Analyzer
Highly sensitive, accurate and precise
PE-1000 is a benchtop Fully Automated Petro-Pyrolysis Mercury Analyzer that is designed for the measurement of mercury from liquid petroleum-based matrices such as crude oil, condensate, naphtha, and other refined liquid-fractions, accurately down to parts-per-trillion levels.  The technique used is Direct Thermal Decomposition – Gold Amalgamation – CVAFS (Fluorescence technology)

Crude Oil  |  Shale Oil  |  Condensate  |  Naphtha  |  Gasoline  |  Jet Fuel  |  Kerosene  |  Diesel Fuel
In Compliance with
UOP-938-20 Method
PE-1000 is accredited and adopted under UOP-938-20. The key to method compliance ensures analysis is done in accordance with the validated procedure where there is traceability to all results obtained for any audit.
Ultra-High Sensitivity – Detection Limit as Low as 0.003 ng
CVAFS in PE-1000 is highly sensitive and stable. It is capable to achieve a detection limit as low as 0.003 ng, with CV less than 3% at 0.1 ng.
Patented Innovative Pre-Concentration/Combustion Technology
PE-1000 is equipped with an efficient pyrolyzer with accurate temperature controls to ensure complete combustion of petroleum samples.
With its patented innovative combustion technology (Patent No.: JP 4226049 & USP 8223332), PE-1000 is capable to analyze samples ranging from feedstocks like crude oil/condensate to refined liquid products like naphtha, jet fuel, etc.
With ease, all attribute to its highly efficient pyrolyzer (Quick Ramp Fast Cool) design, effectively avoided any soot formation. From sample transfer using a gas-tight syringe in the auto-liquid injector to injecting samples via a septum-sealed injection port, all these ensure no loss of any volatile analytes. Thus, accuracy and precision can be achieved easily.
Unmatched Accuracy & Precision
Fully Automated Petro-Pyrolysis – Gold Amalgamation – CVAFS
The entire sample analysis is fully automated without operator intervention. Therefore, error occurs from sample handling by human can be disregarded.
Liquid petroleum samples are mostly volatile and their volatility causes loss of analytes. In PE-1000, all samples are placed in a septum-sealed 2 mL chromatography-type vial that is tightly contained, ensuring sample integrity.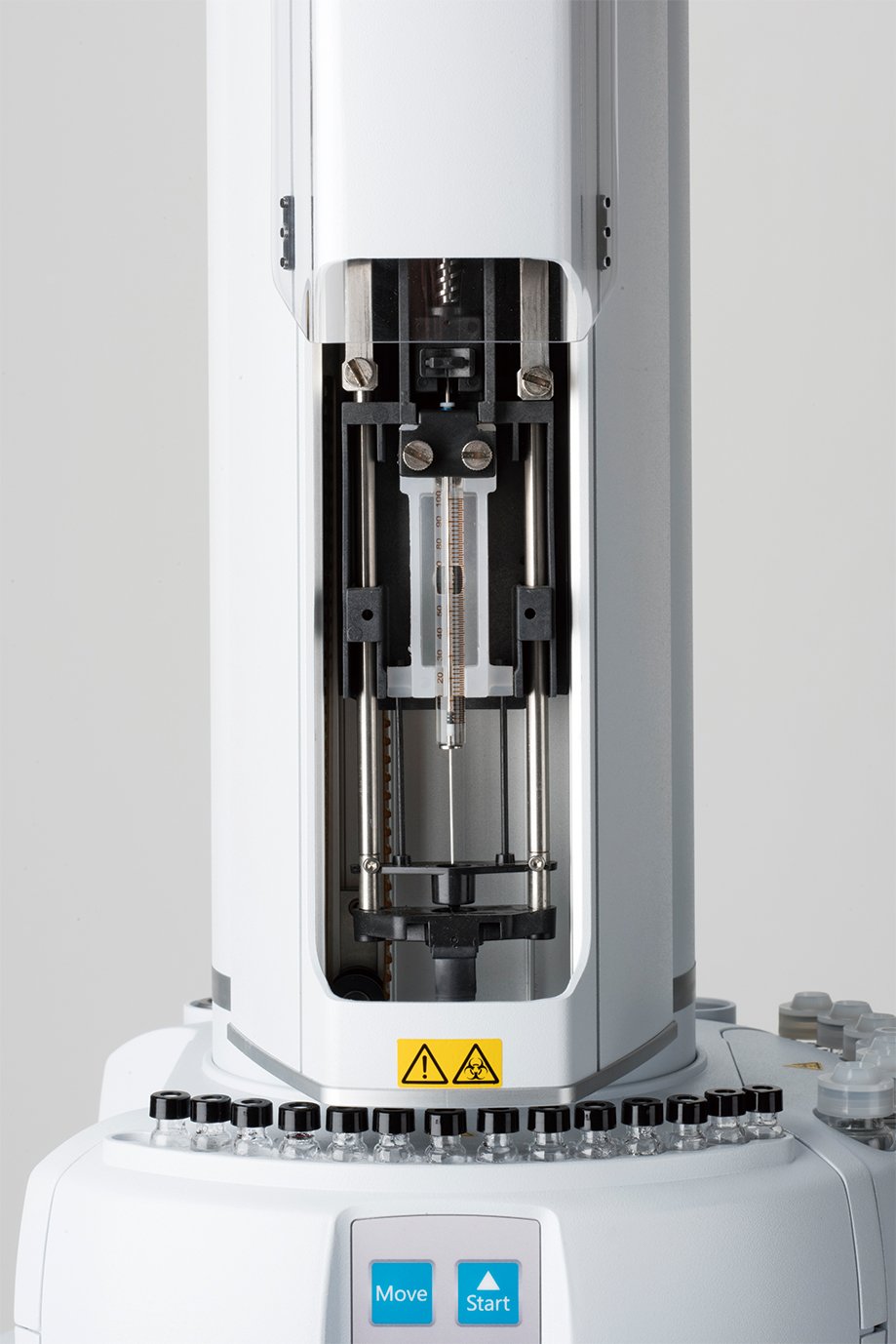 Highly Consistent Injection
Automation eliminates handling errors. PE-1000 can be operated with different autosampler choices – 15-positions or 121-positions. Mechanize auto-liquid preparation, extraction and injection in the autosampler ensure consistent and precise sample volume transfer, thus improving precision.
Excellent Sample Homogeneity
Sample homogeneity is crucial in trace-level analysis. PE-1000 is engineered with a vortex effect mixer in the autosampler to allow a good mix to the sample before an aliquot is taken for injection. This ensures sample homogeneity and representing sampling on every aliquot taken for analysis.
Multi-Configurations of Autosampler – Entry to High Productivity
Autosampler with 121 Positions
(A brand new autosampler for PE-Series)
With the growing demand and increasing needs for mercury analysis on both feedstocks and refined products, NIC provides the latest autosampler for any heavy-duty laboratory with demanding sample turnaround time.
This autosampler can accommodate up to 121 samples at one go.
Flexible & Versatile – Multiple Accessories for Different Types of Applications
It is not just refineries or petrochemical facilities having requirements to measure in liquid feedstocks to protect their plant integrity from LME (Liquid Metal Embrittlement), it is extremely crucial and steadfast for gas processing plants to monitor their gas feeds and products for mercury. Aluminum Heat-Exchangers used in liquefication processing are strongly subjected to the LME effect. 

Most petroleum testing laboratories need to measure for both hydrocarbon liquid and gaseous matrices. They would prefer their analyzer to be versatile enough to adapt to different matrices. It is always a good idea to have a powerful CVAFS unit with the capability of mercury measurement of other sample matrices.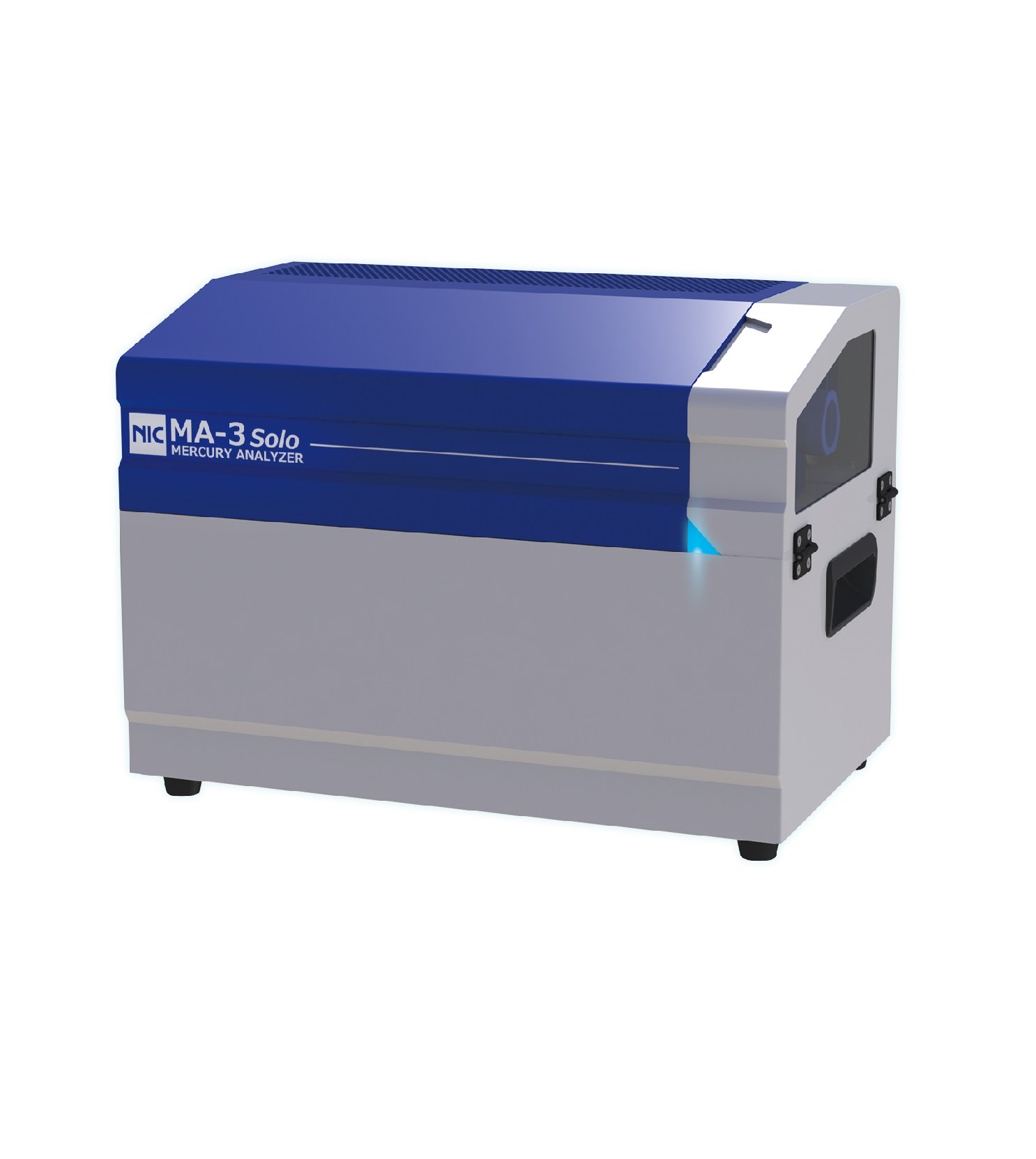 MA-3 Solo is engineered with the need of a small, compact, cost-effective, and portable direct mercury analyzer in mind.