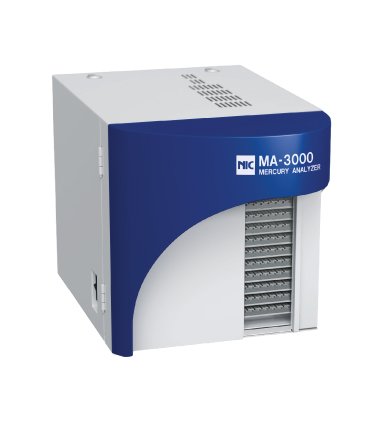 Efficient, precise and accurate
MA-3000 utilizes the technique of Direct Thermal Decomposition-Gold Amalgamation-CVAAS to measure total mercury in solid, liquid, or gaseous sample matrices. Unlike conventional mercury analysis techniques, MA-3000 can:
Sludge  |  Sediment  |  Soil  |  Food  |  Hair  |  Blood  |  Urine  |  Ore  |  Coal  |  Plastics  |  Catalyst |  Crude Oil  |  Wastewater and more. 
USEPA 7473  |  ASTM D 6722-19  |  ASTM D 7623-20  |  UOP 1009-15  |  ISO 15411

Advanced Optics for Wide Measurement Range
Equipped with the patented (JP 5596995) Dual-Cell Tri-Beam detector, MA-3000 has a Method Detection Limit (MDL) lower than 0.001 ng and an extended dynamic range up to 70,000 ng of mercury. Therefore, offering the widest measurement range in commercially available Direct Mercury Analyzer to fulfill laboratory demands.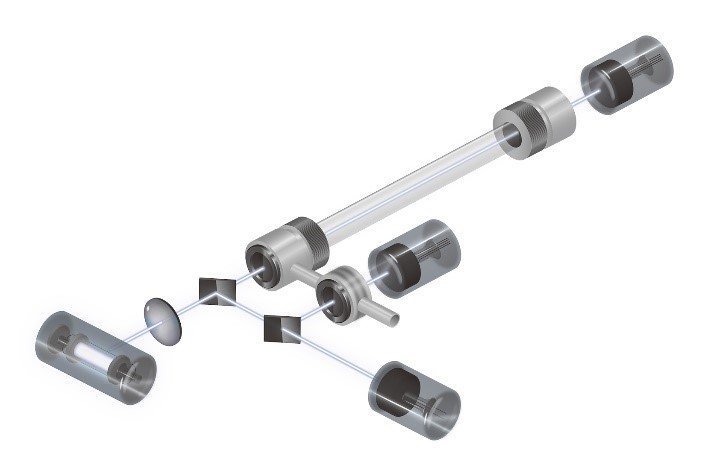 Incredible Sensitivity and Stability
MA-3000 utilizes a high-quality thermally stable light source and detector, providing an ultra-consistent emission and detection at the wavelength of 253.7 nm. It improves the background-to-noise ratio, providing superior sensitivity and stability.
Autosampler of 100 Position for High Productivity & Superior ROI
MA-3000 comes complete with an integrated autosampler of 100 positions without needing to change or modify any system hardware. Engineered with unmatched Japanese automation technology, users can load with ease up to 100 samples or different types of samples for mercury measurement in one go!

Direct & Versatile – One MA-3000 for ALL Type of Samples
Thanks to the innovative technique of Direct Thermal Decomposition, versatile MA-3000 can measure mercury in all type of samples directly.
Minimized Interference & Memory Effect – Thanks to Superior Catalyst & Gold Amalgamator
The MA-3000 has a higher tolerance towards samples with interference such as halogens and Selenium due to our patented catalyst (JP 5001419) in the sample heating tube.
Thus, it can cover a wide range of matrices and applications.

By utilizing the delicate temperature controls in the sample heating furnace and its whole pathway, the mercury's memory effect can be minimized and prevented. This will reduce cross-contamination and carryover that often occur in mercury analysis and lead to highly accurate and precise mercury measurement results.
Very User-friendly Operating System
The analysis operation in MA-3000 is simple and straightforward and NO prior experience is needed. Users only need to weigh the desired solid or liquid sample onto the ceramic sample boat and select the right thermal decomposition method.
MA-3000 will automate the entire mercury measurement.

The software continuously monitors the key parameters such as heater temperature, flow rate, and valve condition. If any error occurs, MA-3000 informs the user instantly for immediate and effective troubleshooting and correction, minimizing any downtime caused.
Multiple Techniques in a Single Platform
MA-3000 is available with two optional accessories available for 3 combination configurations:
For Aqueous Matrices at Trace Level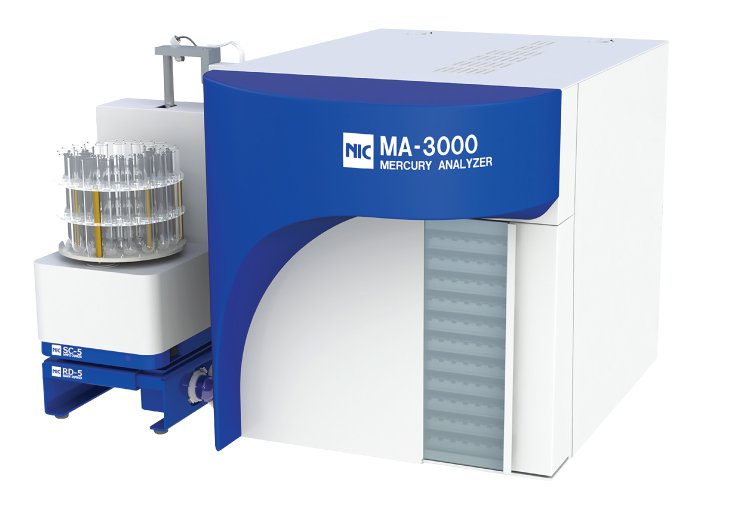 MA-3000 with SCRD
(2-in-1 Techniques)
For Gaseous Matrices using NIC Mercury Collector Tube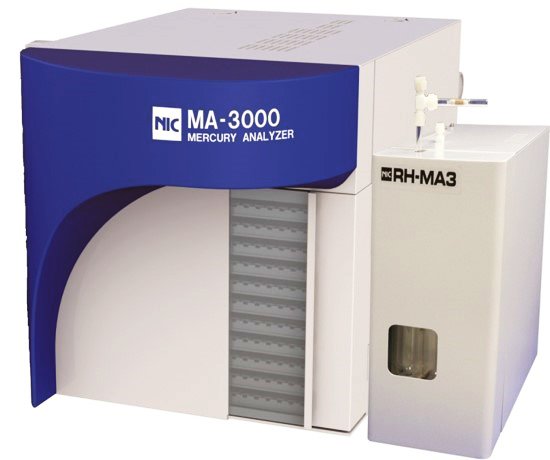 MA-3000 with RH-MA3
(2-in-1 Techniques)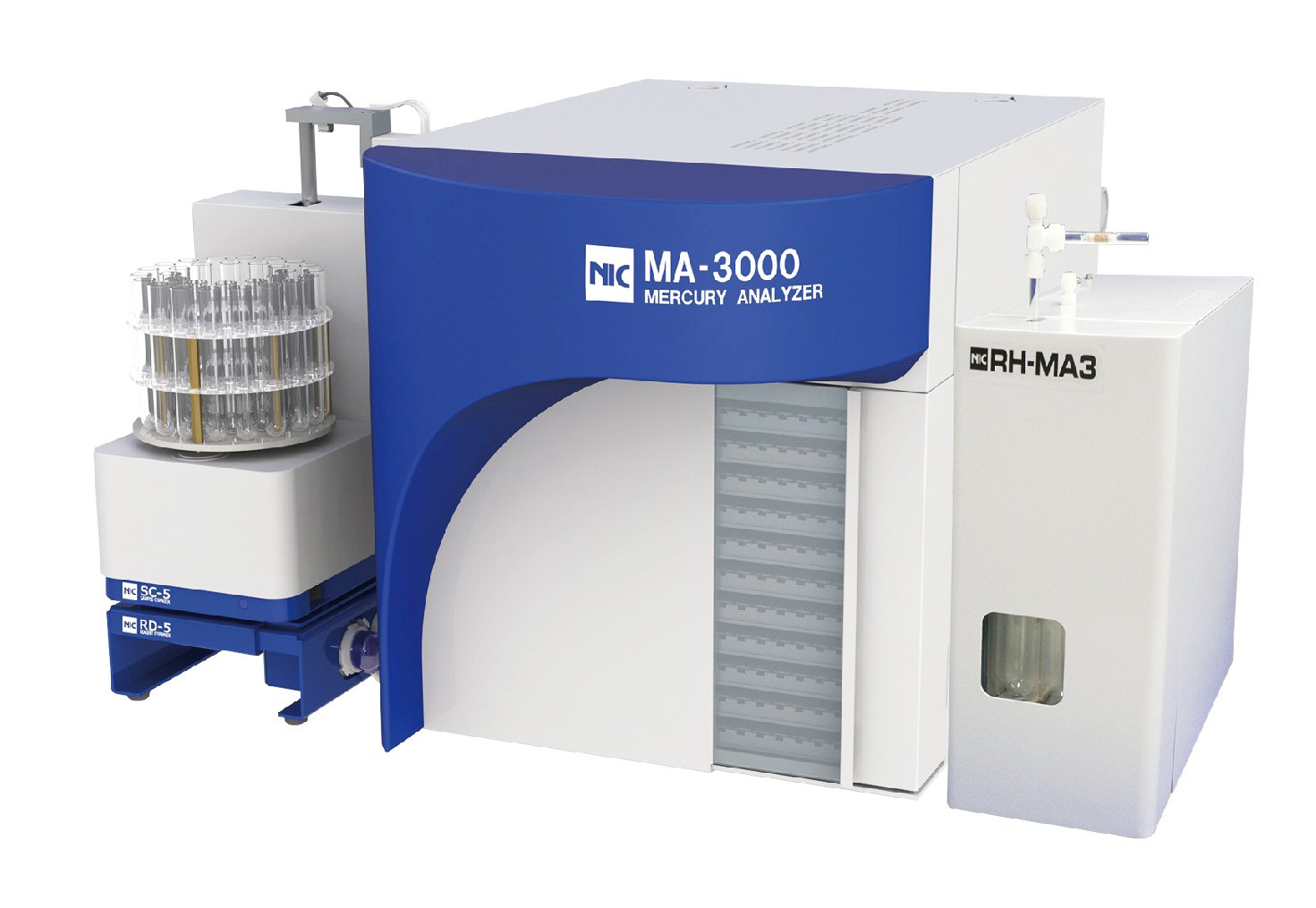 Smart Combo MA-3000
Best of Both Worlds (3-in-1 Technique)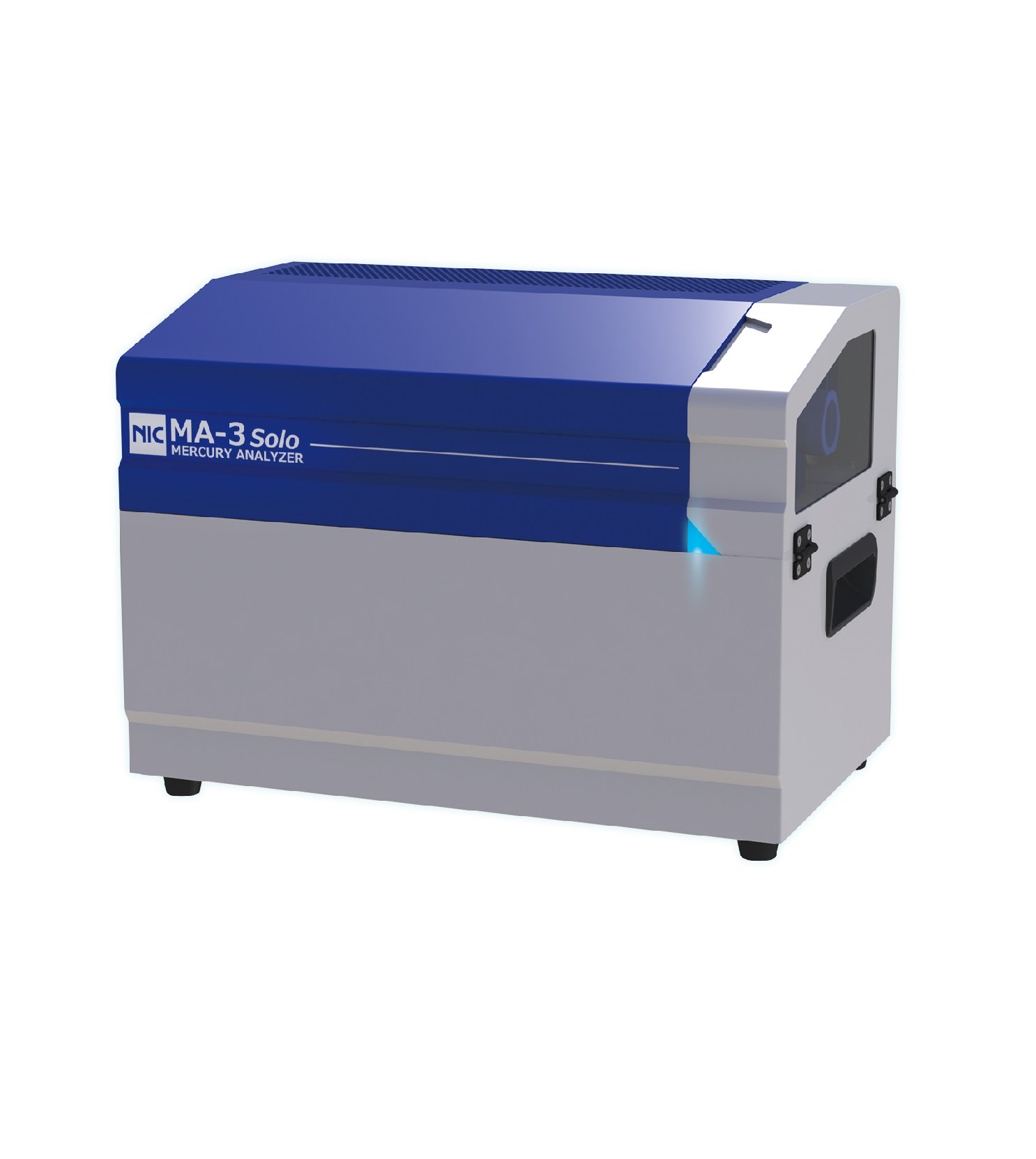 MA-3 Solo is engineered with the need of a small, compact, cost-effective, and portable direct mercury analyzer in mind.